Nicci Oosthuizen: Proudly AFGRI, born and bred
With the Covid-19 pandemic still in full swing and 2021 still in its baby shoes, many of us feel uncertain about the future. With so many dreams and goals for ourselves and our children, how do one navigate this year?
"A pessimist sees the difficulty in every opportunity," Winston Churchill once said, "but an optimist sees the opportunity in every difficulty."
The AFGRI Animal Feeds family has therefore made a promise to ourselves and our customers that despite these chaotic and uncertain times, we will live to the fullest and not give up on our dreams nor those of the next generation.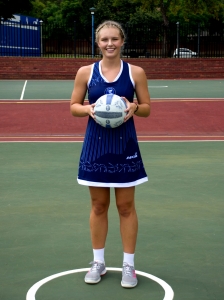 Celebrating success
In anticipation of a bright future ahead, we're celebrating and sharing some of our AFGRI family's achievements to motivate and inspire us all to continue chasing our dreams.
Nicci Oosthuizen, a grade 11 scholar at Afrikaanse Hoër Meisieskool, is the youngest netball player in history to have been selected for the South African under-21 team. The SA U/21 team is currently preparing for the Netball World Cup Junior League 2021, which will take place in Fiji this year.
Nicci's achievement comes after a lot of dedication and practice. She enjoys her position as centre and has been playing netball since the age of nine years. Nicci is known by her team for her quick hands and ability to balance and control the game expertly. Nicci's coach, Amanda Mynhardt, told News24 that what really sets Nicci apart is her brilliant mind.
AFGRI has also been the proud head sponsor of Meisies Hoër for the past few years. And Nicci, herself a family member from the AFGRI stable, wears the AFGRI logo on her netball dress with so much pride since it holds personal meaning for her.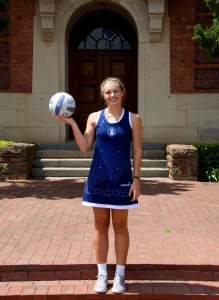 Nicci Oosthuizen, our AFGRI baby achieving big dreams.
On behalf of the business and the AFGRI brand, I would like to again congratulate Nicci on her phenomenal achievement. Our prayer is that God will protect you from injury and fill you with strength and courage to use your talents and your full potential.
We're proud of you Nicci!
Anina Hunter
/wp-content/uploads/2021/03/Animal-Feeds-Nicci-main.jpg
795
1200
admin
/wp-content/uploads/2016/11/AFGRI-Animal-Feeds-Logo-head.png
admin
2021-03-08 16:57:34
2021-03-08 17:21:34
Nicci Oosthuizen: Proudly AFGRI, born and bred